Text Analysis Pedagogy Institute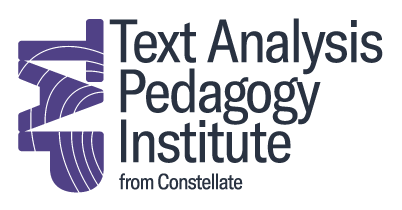 Welcome to the Text Analysis Pedagogy Institute
The ability to read and understand text-based data is essential to future success in academics and employment. The Text Analysis Pedagogy (TAP) Institute helps instructors and librarians learn and teach text analysis and data skills in any discipline.
The TAP Institute offers a FREE series of events and classes for anyone interested in teaching text analysis. The courses are taught using ITHAKA's Constellate and are designed to be progressive, so you will benefit from taking a single course or the entire series, no matter your skill level.
The courses
Taught by leading text-analysis experts, these free courses are designed as open educational resources for a collaborative community of librarians and instructors. A certificate of completion is available after each course.