Rebecca Seger joins ITHAKA as VP of Institutional Participation and Strategic Partnerships
Rebecca Seger joins ITHAKA as VP of Institutional Participation and Strategic Partnerships
August 27, 2019 | ITHAKA | NEWS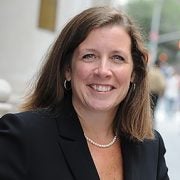 Rebecca Seger joins ITHAKA as Vice President, Institutional Participation and Strategic Partnerships beginning September 30.
Rebecca steps into the position previously held by Bruce Heterick, who has taken on a new role as SVP, Open Collections & Infrastructure. Rebecca will lead global library outreach for JSTOR, Artstor, and Portico, and will work to expand access and deliver high-quality products that meet the needs of our constituents.
Rebecca is well known in the community, with more than three decades of collaborating with libraries. In her role as Senior Director of Institutional Sales at Oxford University Press, she was instrumental in developing their digital strategy, launching online products, and growing institutional participation.
Rebecca is also a past chair of the AAP/ALCTS Joint Publisher/Librarian Committee and has spoken on a wide range of library/publisher-related issues at numerous industry events, including the Charleston Conference, American Library Association, ACRL, NFAIS, ER&L, and the Association of American Publishers/PSP Division seminars.
The post Rebecca Seger joins ITHAKA as VP of Institutional Participation and Strategic Partnerships appeared first on About JSTOR.