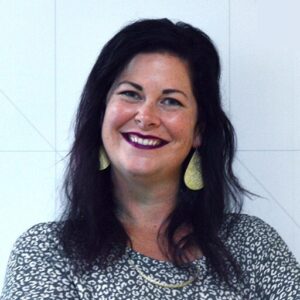 Harmony Faust has joined ITHAKA as Vice President, Marketing. She will champion the organization's mission to deliver equitable access to education and knowledge, leading marketing strategy across the organization's services: Ithaka S+R, JSTOR/Artstor, and Portico.
Faust has spent her career working to deliver exceptional research and teaching experiences in academic, secondary, and public library settings, most recently as the Vice President of Marketing & Communications at Gale, a part of Cengage Group. Among her proudest accomplishments was launching Career Online High School, a workforce development and high school completion program that graduated over 4,000 adults across the United States and helped change how public libraries engage adults in online learning.
Faust joins ITHAKA at a pivotal moment as the organization works to address today's challenges, engaging with the academic community to define and address barriers to access, whether among students or types of institutions, and helping them to embrace emerging technologies that have the power to transform learning and research.
"ITHAKA is leading the way in helping the higher education community live up to its potential as an engine of opportunity," said Faust. "They are taking on some of the hardest challenges, and are building scalable, lasting solutions in collaboration with others. I look forward to contributing to this important work and delivering on our mission."
In the past few years, ITHAKA has identified and invested in an array of areas where fresh approaches are needed to make education and knowledge more accessible and impactful. These include major initiatives to improve access to higher education for incarcerated individuals, make new digital literacies like text and data analytics accessible to students on every campus, provide research on issues like stranded credits to influence better policies and practices for students, and develop easy, affordable ways for libraries to share their content openly and alongside other research materials to expand discovery and use from around the world.
Kevin Guthrie, ITHAKA's President, commented,"We are incredibly fortunate that Harmony has chosen to join our team. She is an exceptional marketing leader whose experience is matched by her passion and commitment to giving people, regardless of their background or means, the opportunity to learn and succeed."